One of seven departments housed in the College of Fine and Applied Arts, the Department of Communication at Appalachian State University focuses on preparing students to succeed in the varied fields within the communication industry. The department offers five majors – advertising, communication studies, electronic media/broadcasting, journalism and public relations – and a minor in communication studies.
Engagement Outside the Classroom
Opportunities abound! Clubs and organizations, student media, internships and study abroad - there are so many ways to be involved, get practical experience and develop a professional network. Learn how you can take your education to the next level!
Connect with Us!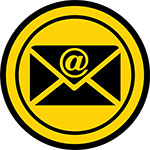 Want to learn more about the Department of Communication? Join our Email list to get the latest news and announcements delivered to your Inbox!