Clubs & Organizations
Student Media
AppTV
AppTV offers a full range of original programming, utilizing the production skills of Appalachian State students.
The Appalachian
The Appalachian is Appalachian State University's student newspaper. Participation on the staff is open to full-time undergraduate and graduate students.
The Peel
The Peel is a student-run literature and arts review that accepts student submissions of prose, poetry, audio, video, artwork, design, fashion and more.
Second Story Media
Second Story Media is a student-run communication agency with a mission to help clients fulfill their communication objectives while providing meaningful experiences for carefully selected student members.
WASU-FM
90.5 WASU The App is dedicated to bringing the best alternative rock music to the High Country and is run by student staff members and volunteer DJs.
Forensic Union & Debate Team
The Appalachian State University Forensic Union & Debate Team is dedicated to critical thinking and open discussion of social and political issues. The Forensic Union is one of the oldest organizations on the App State campus. Intercollegiate competition has been supported by the university since 1963. In 2008-2009, the American Debate Association awarded the App State Debate Team 11th place in the nation, and the Cross Examination Debate Association awarded the team the second place Public Sphere Award for exemplary service to its campus and community. In the Spring of 2011 the debate team won the National Championship in Policy Debate at the Pi Kappa Delta Debate Honor Society Tournament.
The nationally competitive debate team participates in cross-examination style debate, which is policy-centered, research-focused, and highly specialized. Competitions are held through university sponsored tournaments, where over 200 universities participate throughout an academic year. One topic is selected by the policy debate community each academic year and then thoroughly researched and debated throughout that year. The debate team meets Mondays at 5pm in Walker 107.
As a service to the campus and the community, the Forensic Union is available to assist campus and community non-profit groups in organizing and moderating public forums about controversial events.
Faculty Advisor:
Mark Bentley
828-262-8371
bentleyml1@appstate.edu
National Broadcasting Society
Appalachian State University students interested in digital media production are encouraged to consider membership in the university's chapter of the National Electronic Media Association (NBS-AERHO, formerly National Broadcasting Society) NBS-AERHO was formed in 1943 on the campus of Stephens College in Missouri, and was originally called Alpha Epsilon Rho for the Association for Education in Radio (AER). Their mission is to enhance "the development of college students preparing for careers in electronic media industries.
App State's NBS chapter began in the 1980s. The organization seeks to enhance the professional development of university students involved in digital media production by 1) promoting excellence; 2) providing opportunities for leadership; 3) providing exposure to digital media and broadcast industries; 4) assisting with career preparation; and 5) providing opportunities for the development of members through advanced media education programs at local, district, regional, and national levels.
Faculty Advisor:
PRSSA
Public Relations Student Society of America (PRSSA) is the foremost organization for students interested in public relations and communications. We advocate for high ethical standards and diversity in the public relations field. PRSSA was built to help
students enhance their education, broaden their professional network and land their career through chapter meetings, networking events and national and regional conferences. The AppState PRSSA Chapter meets each month to learn about topics impacting the practice of public relations. Speakers from around the state and the nation are invited to speak from their personal experiences and best practices so that students may be prepared for the expectations, challenges and opportunities of day-to-day work in professional communications and digital public relations. In recent years, PRSSA student members have attended regional events such as "mixers" with other university PRSSA chapters and visited agencies and corporations to learn from their communication teams.
Faculty Adviser: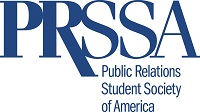 Jack Jeffery
jefferyjo@appstate.edu
Social Media