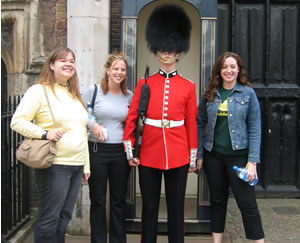 We are so glad you're considering attending Appalachian State University and majoring in Communication!
The Department of Communication has five different concentrations: Advertising, Communication Studies, Electronic Media/Broadcasting, Journalism, and Public Relations. (You can view the Programs of Study here, and you can view Course Descriptions here.)
The faculty in each of these areas constantly update the curriculum, with advice from professionals in the field, to give you the education that you need to work in communication.
Lots of exciting things are on the horizon! Our converged media project will involve students from every concentration and will train students to work in the communication field today, where newspapers deliver video online, television networks create social networks for fans, and hospitals put PR messages on billboards. We're also very excited about the new production facilities planned at the Beasley Broadcasting Complex.
Along with the exciting curriculum we offer students, we give students the opportunity to get involved in student organizations related to their chosen concentration. Each student organization is involved in variety of events including having guest speakers who are professionals in the field, having opportunities to network, having opportunities to learn about interviewing and etiquette, and, of course, having fun and fellowship with fellow classmates.
Many of our students also take internships during the junior and senior years. We have an extremely strong internship program, with opportunities around the world--from Ireland to New Zealand. Our students have interned at such places as MTV, CNN News, NBC, and many more.
Please visit the different pages of our website; we believe that you will be as excited as we are about the program! If we can be of further assistance, please contact us. For information about applying to be a major in our department, please check the Requirements page.
Useful Information
You've got two options for learning more about us: if you're the free-spirited, easy-going type, just browse around the site at random using the links at the top of the page. If you're the structured, get-to-the-point type, use the links below to go straight to the areas we think you'll find most useful.