One of the most important things you can do during your time at ASU is start to develop a professional network. The contacts you make often lead to internships or even a job after graduation.
A great way to network is through the student organizations in our department. AppTV, WASU and The Appalachian, give you the opportunity to work in student media. The clubs listed on this page have much to offer: guest speakers, contacts within the field, field trips, resume assistance, internship notices and so much more.
Want to reserve a room for a club or other activity? Click here.
Student Media
We tell stories that awaken and exhilarate. Business stories, product stories, life stories, sad stories, happy stories, and inspiring stories. Working with nonprofit organizations and businesses in our community, we are committed to their success, and strive to create a lasting impact in the world.
AppTV
AppTV offers a full range of original programming, utilizing the production skills of Appalachian State students.
The Appalachian
The Appalachian is Appalachian State University's student newspaper. Participation on the staff is open to full-time undergraduate and graduate students.
WASU-FM
90.5 WASU The App is dedicated to bringing the best alternative rock music to the High Country and is run by student staff members and volunteer DJs.
Ad Club
Ad Club is the ASU chapter of the American Advertising Federation (AAF). AAF Membership provides you with internship, scholarship, and trade-show opportunities, allows registration to advertising newsletters such as Ad Week and Ad Age, and provides discounts and benefits, such as AAF Job Bank, 20% Hertz discounts, and 25% off FedEx shipments. Visit the Ad Club site for information on memberships, meetings, and events.
AppCOM
The AppCOM club is a Communication Studies Club that is open to all students. Currently, the AppCOM club practices a "Zen" hour twice a month during the regular semester. In an ongoing exploration of Zen and the Art of Applied Communication, attendees participate in mindfulness meditation and other practices of "active non-doing."
For more information, please contact the club adviser Dr. Chris Patti at patticj@appstate.edu.
AppSpeaks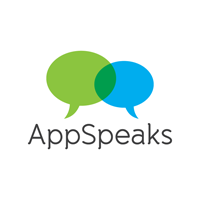 AppSpeaks is a student group that engages current social, political, and cultural issues from a critical perspective. Students discuss topics of interst during meetings, host AppSpeaks Public Forums, attend academic and professional confrences, and host both the Appalachian Spoken Traditions event in the fall and Panorama in the spring.
For more information contact:
Dr. Matthew S. Richards (webpage)
(828) 262-7527
richardsms@appstate.edu
Forensic Union & Debate Team
The Appalachian State University Forensic Union & Debate Team is dedicated to critical thinking and open discussion of social and political issues. The Forensic Union is one of the oldest organizations on the App State campus. Intercollegiate competition has been supported by the university since 1963. In 2008-2009, the American Debate Association awarded the App State Debate Team 11th place in the nation, and the Cross Examination Debate Association awarded the team the second place Public Sphere Award for exemplary service to its campus and community. In the Spring of 2011 the debate team won the National Championship in Policy Debate at the Pi Kappa Delta Debate Honor Society Tournament.
The nationally competitive debate team participates in cross-examination style debate, which is policy-centered, research-focused, and highly specialized. Competitions are held through university sponsored tournaments, where over 200 universities participate throughout an academic year. One topic is selected by the policy debate community each academic year and then thoroughly researched and debated throughout that year. The debate team meets Mondays at 5pm in Walker 107.
As a service to the campus and the community, the Forensic Union is available to assist campus and community non-profit groups in organizing and moderating public forums about controversial events.
Contact: Mark Bentley (bentleyml1@appstate.edu, 828-262-8371)
National Broadcasting Society
Appalachian State University's chapter of the National Broadcasting Society chapter began in the 1980s. Formed in 1943 on the campus of Stephens College in Missouri, NBS had the original name of Alpha Epsilon Rho in honor for the Association for Education in Radio (AER). The Society also has a chapter of AERho, the honorary side of the National Broadcasting Society.
The National Broadcasting Society seeks to enhance the development of college and university students involved in the telecommunications, broadcasting, cable and other electronic media by 1) promoting excellence; 2) providing opportunities for leadership; 3) providing exposure to the telecommunication industries; 4) assisting career preparation; and 5) providing opportunities for the development of members through advanced media education programs at local, district, regional, and national levels.
ASU is proud to have an active NBS chapter that provides students with numerous opportunities to gain background broadcasting knowledge and make important contacts with broadcasting professionals. Through NBS students have attended national conventions in Atlanta, Chicago, Los Angeles, New York City, St. Louis, Miami, and Washington, D.C.
NBS sessions teach students about job workshops, internship opportunities, resume building, broadcasting issues, professionalism, and professional contacts. NBS also offers hands-on experience through video taping and marketing ASU commencement exercises twice annually.
For more information, please e-mail the faculty adviser, Dr. Stephen McCreery at mccreerysp@appstate.edu, or visit the NBS website.
PRSSA
Public Relations Student Society of America (PRSSA) is the foremost organization for students interested in public relations and communications. We advocate for high ethical standards and diversity in the public relations field. PRSSA was built to help students enhance their education, broaden their professional network and laund their career through chapter meetings, networking events and national and regional conferences.
Society of Professional Journalists
Society of Professional Journalists, or Sigma Delta Chi, is one of the largest professional journalism organizations in the world. Appalachian State University is proud to have its own chapter with approximately 25 active members. Being a member of SPJ is a valuable experience because it gives journalism students the opportunity to network with professional journalists, which paves the way for internship and job opportunities.
SPJ received national recognition with its Press Package Project. The project included filling shoeboxes with supplies for journalists in war-torn countries, such as Bosnia and Haiti.
For more information, please e-mail the faculty adviser, Dr. Carolyn Edy at edycm@appstate.edu, or visit the SPJ website.