Contact and Overview
Email Address
Office Hours
Wednesday 10:00am-12:00pm, 1:00pm-3:30pm
Education
Ph.D., Indiana University, Bloomington, Department of Communication and Culture, 2015
M.A., Multicultural Communication, DePaul University, 2007
B.F.A., Graphic Design, Iowa State University, 2002
Teaching
Currently Teaching (Fall 2020)
COM 3117 Environmental Communication
COM 3155 Persuasion
Courses Taught
COM 2181 Introduction to Rhetorical Theory
COM 3117 Environmental Communication
COM 3130 Minorities in the Media
COM 3155 Persuasion
COM 3151 Gender Communication
COM 3929 Advanced Rhetorical Theory and Criticism
Teaching and Research Specialties
In her research and teaching, Dr. Wieskamp explores the rhetoric of public advocacy and mediated culture in topics related to gender, race, violence and environmental sustainability, paying particular to how these issues relate to narrative and temporality. She has written about sexual violence in U.S. wars, gendered representations of heroism, and public advocacy and visual culture that addresses sexual violence, and has begun research studying the rhetoric of sustainable agricultural movements.
Publications
Valerie N. Wieskamp & Cortney Smith "What to do when you're raped": Indigenous women critiquing and coping through a rhetoric of survivance, Quarterly Journal of Speech (2020), DOI: 10.1080/00335630.2019.1706189
Kate Lockwood Harris, Megan McFarlane and Valerie Wieskamp, "The Promise and Peril of Agency as Motion: A Feminist New Materialist Approach to Sexual Violence and Sexual Harassment" Organization (2019), DOI: 10.1177/1350508419838697
Valerie Wieskamp, "'I'm Going Out There and I'm Telling This Story': Victimhood and Empowerment in Narratives of Military Sexual Violence," Western Journal of Communication 83, no. 2 (2019): 133-150, DOI: 10.1080/10570314.2018.1502891
Valerie Wieskamp, "Research on Rape Culture: The Missing Piece in Reporting on the #MeToo Movement," Media Ethics, 30.1 (2018).
Valerie Wieskamp, "Sexual Assault and the My Lai Massacre: The Erasure of Sexual Violence from Public Memory of the Vietnam War," in Mythologizing the Vietnam War: Visual Culture and Mediated Memory, eds, Jennifer Good, Val Williams, Paul Lowe and Brigitte Lardinois (Newcastle upon Tyne, UK: Cambridge Scholars Publishing, 2014), 131–47.
Valerie Wieskamp, "The Nurses of Bataan: Liberating Wartime Heroes from Melodrama" Rhetoric & Public Affairs, 16.1 (2013): 29–58.
Valerie Wieskamp "'Learning to "Speak Without Shame': A Feminist Response to Gendered Violence," The Comics World: Comics, Graphic Novels, and Their Publics (Jackson: University Press of Mississippi, Forthcoming 2020)
Recent Awards
2017-18 National Endowment for the Humanities
Dialogues On the Experience of War Program Grant $100,000 — "Blurred Boundaries: The Experience of War and Its Aftermath"
Grant
2017-18 National Endowment for the Humanities Dialogues On the Experience of War Program Grant $100,000 — "Blurred Boundaries: The Experience of War and Its Aftermath"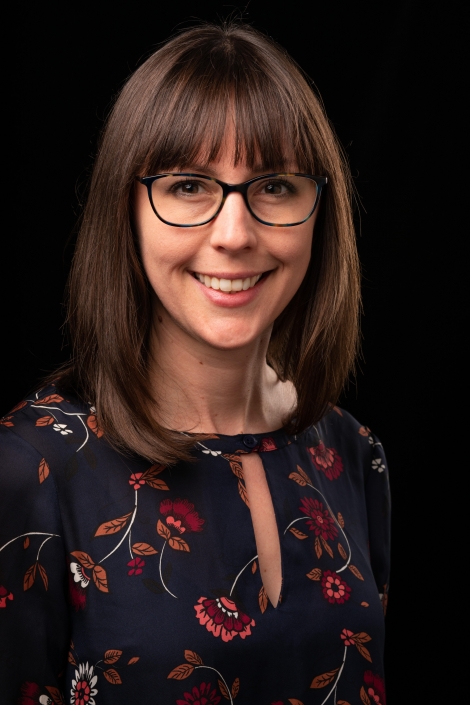 Title:

Assistant Professor, Communication Studies
Department:

Department of Communication

Email address: Email me

Phone: (828) 262-2226
Office address
Walker Hall 225