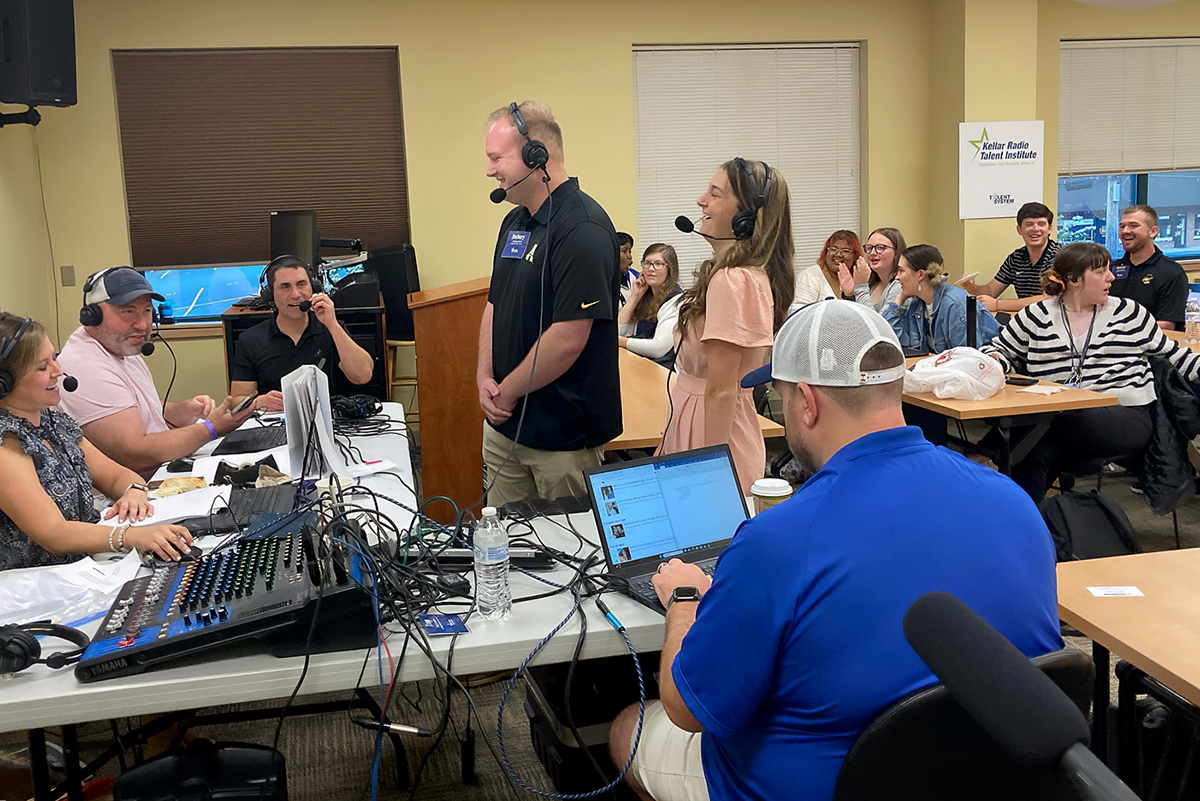 107.5 WKZL's Jared & Katie in the Morning broadcast live from the Kellar Radio Talent Institute at App State. Students Zachary Starns and Sam Hvizdos participate in a Battle of the Sexes game.
JOCKLINE DAILY - THE MOUTH: JUNE 9TH, 2023
As we head out today for our annual trek to Boone, NC, to speak at this year's Kellar Radio Talent Institute, here's a snap of this morning's regular LIVE morning show feature direct from The Beasley Media Complex.
There to entertain the class this morning were Jared and Katie (seated at the table), syndicated out of WKZL Greensboro Winston Salem, NC. The two students standing are the contestants in the Battle of the Sexes.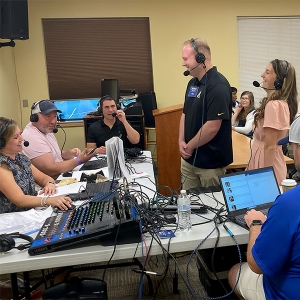 Tags: