Appalachian State University's Department of Communication faculty and students earned three prominent awards from The Broadcast Education Association (BEA) 2023 Festival of Media Arts, a highly selective, juried international competition.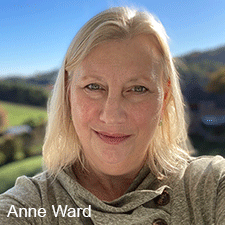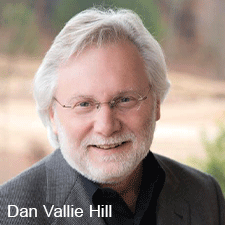 Two Department of Communication faculty members—Dan Vallie Hill and Anne Ward—won an "Award of Excellence" in the Mixed/Pedagogical Category of the Faculty Film and Video Competition for their film WASU-FM at 50: College Radio as It's Meant to Be. The Mixed/Pedagogical Category (Teacher-Student Co-productions) consists of teacher-student collaborations. Entries in this category must be the substantive work of full-time faculty members; students can only assist with the production process.
WASU-FM at 50: College Radio as It's Meant to Be is a documentary short celebrating Appalachian State University's student-run college radio station. The documentary was created as an assignment in Professor Anne Ward's COM 3540 special topics class. Dan "Vallie" Hill, WASU-FM general manager and practitioner-in-residence, served as executive producer. Ward, an assistant professor in the Electronic Media/Broadcast program, served as producer/director/editor on the project. Chip Williams, associate professor in the Commercial Photography program in the Department of Art, was principal cinematographer for all alum interviews shot on campus. Approximately 30 WASU-FM alumni contributed stories to the documentary.
Professor Ward adds that the documentary could not have been done without the production contributions of the students in the special topics class: JC Belfi, Aaron Bolick, Amando Chavez, Charlotte Fonda, Nate Fordyce, Ian Lilliston, Zachary Masters, Nick Odoi, Andrei Paras, and Andrew Vogel.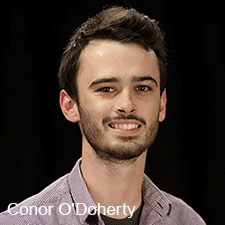 Conor O'Doherty, a Junior majoring in Electronic Media/Broadcast, received an "Award of Excellence" for High Country Weekend in the Instructional/Educational Category in the Student Film & Video Competition. High Country Weekend is a regular TV series that serves Watauga, Avery, and Ashe Counties by showing off the best culture and scenery in the North Carolina mountains. The winning episode features a visit to Everybody's Loaded Biscuits food truck, a swim at the massive Elk River Falls in Elk Park, and the gorgeous views from Howard's Knob in Boone. Conor O'Doherty served as Producer of the episode, with Associate Producer Eric Fisher and Production Technician Ethan Palmer. High Country Weekend airs on Appalachian State University's student-staffed television service, AppTV.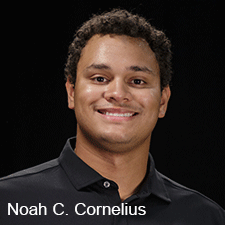 Noah C. Cornelius won 2nd Place for his entry in the Video Sports Talent (Anchor/Host) Category in the Student Sports Competition. All edits for the talent reel, pre- and post-production, were led by Noah. Currently a junior in the Electronic Media/Broadcast program, he is pursuing a career as a NASCAR broadcaster. Noah spent the summer of 2022 interning with FOX Sports, working on broadcasts of NASCAR Race Hub, NASCAR Race Day, and the NASCAR Camping World Truck Series. He has created an impressive portfolio with clips demonstrating his work as a news anchor, reporter, sports sideline, and sports personality.
All faculty and student Festival winners will be celebrated in person at BEA2023, BEA's annual convention in Las Vegas, NV April 15-18, 2023.
The BEA Festival of Media Arts is a worldwide exhibition of award-winning student and faculty works in a variety of categories, including audio, interactive multimedia, scriptwriting, and documentary. It is a refereed exhibition and the perfect time to showcase the outstanding work of both students and their teachers. The goal of BEA is to encourage and enhance creative activities in broadcasting and other forms of electronic communication. BEA was formally known as the Association for Professional Broadcast Education and was established in 1955. It changed its name to the Broadcast Education Association in 1973, but they still have a long track record of supporting the growth and development of the audio/visual communications industry, including the ongoing education of new students.