Panorama 2020 is our 7th annual Panorama event. It will feature student speakers giving TedTalk-like presentations on the topics they care about most. Presentations are given in front live audience, are featured on AppTV, and will be archived on AppSpeaks' YouTube page. Applications are open to all Appalachian State Students and only take a few minutes to fill out.
Applications can be found here.
For more information contact Dr. Matthew Richards at richardsms@appstate.edu.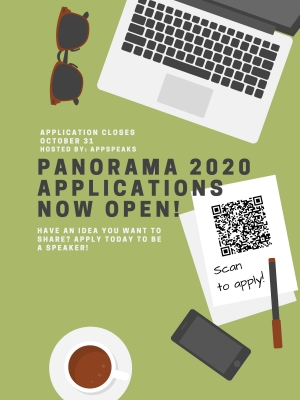 Tags: