Contact and Overview
Email Address
richardsms@appstate.edu
Office Hours
By Appointment
Education
Ph. D., Communication Studies, University of Utah 2016
M.A., Communication and Rhetorical Studies, Syracuse University 2009
B.A., Communication Studies, Marshall University 2007
Teaching
Currently Teaching (Summer 2021)
COM 1200 – Thinking Through Communication
COM 2181 – Intro to Rhetorical Theory
Courses Taught at ASU
COM 1200 – Thinking Through Communication
COM 2101 – Public Speaking
COM 2105 – Public Speaking in the Discipline
COM 2181 – Intro to Rhetorical Theory
COM 3119 – Communicating Coal in Appalachia
Research
Peer Reviewed Publications
Richards, Matthew S. (2020). The Rhetorical Register of Class: Gender, Resistance, and Social Justice in Appalachia's Coalfields. Journal of Appalachian Studies, 26(2), 248-263. https://doi.org/10.54/jappastud.26.2.0248
Richards, Matthew. S. (2019). Seizing A Violent History: Kairos, Class, and Resistance in Appalachia's Coalfields. Communication & Critical/Cultural Studies, 16(4), 269–286. https://doi.org/doi.org/10.1080/14791420.2019.1644526

Richards, Matthew. S. (2019). "Normal for His Culture": Appalachia and the Rhetorical Moralization of Class. Southern Communication Journal, 84(3), 152–169. https://doi.org/10.1080/1041794X.2019.1566399

Richards, Matthew. S. (2016). The Gulabi Gang, Violence, and The Articulation of Counterpublicity. Communication, Culture & Critique, 9(4), 558–576. https://doi.org/10.1111/cccr.12139
Other Publications
Richards, Matthew. S. (2014). Book Review: The Rebirth of History: Times of Riots and Uprisings by Alain Badiou. Translated by Gregory Elliot. Philosophy and Rhetoric, 47(1), 104–112.
Research Interests
Rhetoric
Resistance/ Control
Class
Appalachian Studies
Social Movements
Campus Speech Coordinator
As Campus Speech Coordinator for the Dept. of Communication and working closely with AppSpeaks, I work to create events on campus that promote student voices. This includes our Fall Appalachian Spoken Traditions event celebrating poetry and storytelling on campus and in our broader community, our Panorama event in the Spring featuring student speakers from accross campus, and numerous open dialogue events throughout the school year. For more information follow AppSpeaks on Facebook, Twitter, and Instagram. Additionally, you can find our past events on AppTV or our YouTube channel.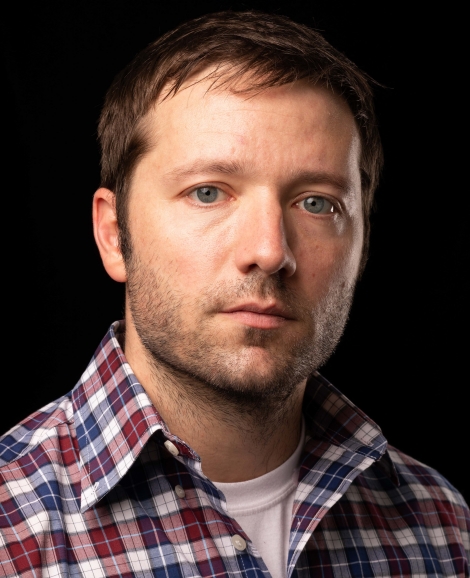 Title:

Assistant Professor, Communication Studies
Department:

Affiliate Faculty - Appalachian Studies, Affiliate Faculty - Graduate School

Email address: Email me

Phone: (828) 262-7527
Office address
Walker Hall 120