Email: prestonhp@appstate.edu
Office Hours: Monday and Wednesday 10:00am-12:00pm; Tuesday and Thursday 11:00am-12:30pm

Education:
M.A., Ph.D., Antioch University
Master of Science, 1996 Ohio University
Bachelor of Science in Journalism, 1990 Ohio University
Teaching Specialties:
Communication Design and Writing
Public Relations Writing and Campaigns
Beatles, Pop Culture and Communication
Mass Media and Society
Professional Affiliations or Organizations:
AEJMC: Public Relations Division, International Division,
Entertainment Studies Interest Group
Research Interests:
Popular Culture
Entertainment Studies
Entertainment Public Relations
The Beatles
Publications:
"2007 Appalachian State University Graduation DVD", Cover design, Appalachian State University, 2007.
"London, The Beatles and The Communication of Popular Culture", Course packet, Appalachian State University, 2004.
"Communication", Department of Communication brochure, Appalachian State University, 2003.
Editor, Entertaining Ideas Newsletter for AEJMC's Entertainment, Studies Interest Group
"The Word: The Beatles, Phenomenon, Publicity and the United States Print Media", Master's thesis, Ohio University, 1996.
Courses Taught:
COM 3010: Media Graphics
COM 3300: Mass Media & Society
COM 3618: Public Relations Writing
COM 3531/41: England, The Beatles & Pop Culture (Summers Only)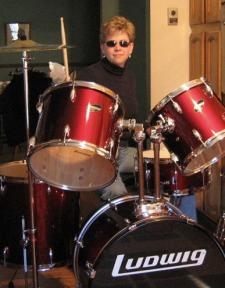 Title:

Senior Lecturer, Public Relations
Department:

Department of Communication

Email address: Email me

Phone: (828) 262-2449
Office address
Walker Hall 121