Contact and Overview
Email Address
Office Hours
Tuesday & Thursday 3:30pm-5:00pm; or by appointment
Education
Ph.D., University of North Carolina at Chapel Hill
M.A., University of North Carolina at Chapel Hill
B.A., St. Lawrence University
Teaching
Currently Teaching (Fall 2021)
COM 3210 Copy Editing
COM 3600 Feature Writing
COM 3680 Literary Journalism
Courses Taught
COM 2600 Introduction to Journalism
COM 2610 News Reporting & Writing
COM 3124 Intercultural Communication
COM 3130 Minorities in Media
COM 3210 Copy Editing
COM 3549 In-Depth Reporting in France
COM 3600 Feature Writing
COM 3680 Literary Journalism
Teaching Specialties
Journalism
News Reporting & Writing
Copy Editing
Literary Journalism
Feature Writing
Race and Diversity in Media
Professional Affiliations or Organizations
Treasurer, American Journalism Historians Association
Corresponding Editor, Journalism History
Member, Association for Education in Journalism & Mass Communication
Member, International Communication Association
Member, American Society of Journalists & Authors.
Member, ACES, The Society for Editing
Member, Investigative Reporters & Editors
Member, American Historical Association
Publications
"War Correspondents, Women's Interests, and World War II." In Journalism's Ethical Progression: A Twentieth-Century Journey. Ed. Gwynneth Mellinger and John Ferré. Lanham, Maryland: Lexington Books, 2019.
"Trust but Verify: Myths and Misinformation in the History of Women War Correspondents," American Journalism, 36, 2, Spring 2019.
"The Woman War Correspondent, the U.S. Military, and the Press: 1846-1947." Lanham, Maryland: Lexington Books, 2017.
"Women's Magazine Coverage of Heart Disease Risk Factors: Good Housekeeping Magazine, 1997 to 2007." Women & Health 50, 2, 2010.
"Juggernaut in Kid Gloves: Inez Callaway Robb, 1900-1979." American Journalism 27, 4, Fall 2010.
"Getting the Story: A Study of the State of Literary Journalism in the American Academy," in Literary Journalism: The Newsletter of the International Association for Literary Journalism Studies 3, 4, Fall 2009.
Review of Global Journalism Research: Theories, Methods, Future, M. Löffelholz and D. Weaver. (Blackwell Publishing, 2008.) In Global Media Journal 7, 13, Fall 2008.
"Christiane Amanpour," "Wangari Maathai," "Helen Thomas," and "Katrina vanden Heuvel." In The Multimedia Encyclopedia of Women in Today's World. Ed. Mary Zeiss Stange, Carol K. Oyster, & Geoffrey J. Golson. Thousand Oaks: Sage Publications, 2011.
Research Specialties
Journalism History
War Correspondence
Women's History
Awards
Honorable Mention, Best Media History Book of 2017, American Journalism Historians Association.
Faculty Staff Appreciation Award 2015-2016, Outstanding Professor, College of Fine & Applied Arts, Appalachian State University.
Margaret A. Blanchard Doctoral Dissertation Prize, Honorable Mention, AJHA.
Mary Gardner Award for Graduate Student Research, AEJMC.
Schlesinger Library Dissertation Grant, Harvard University.
Joseph L. Morrison Award for Excellence in Journalism History, UNC–Chapel Hill.
Minnie S. and Eli A. Rubinstein Research Award, UNC–Chapel Hill.
Top Student Paper, History Division, AEJMC Annual Convention.
Roy H. Park Doctoral Fellowship, UNC–Chapel Hill.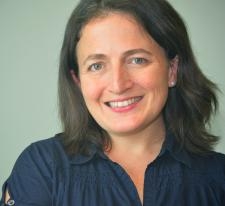 Title:

Associate Professor, Journalism
Department:

Department of Communication

Email address: Email me

Phone: (828) 262-7759
Office address
Beasley Media Complex 235