The Department of Communication was well-represented during the Women Trailblazers at App State panel discussion on Sept. 6.
As a key event to celebrate Founders Day, the panel discussion highlighted women who were integral in the growth of Appalachian State University. The panel was introduced by Chancellor Sheri Everts, who is also a trailblazer, as she is the first female chancellor at App State.
"As we celebrate and honor the contributions of women trailblazers in our institution's history, we draw inspiration from Lillie Shull Dougherty who worked alongside her husband D.D. and brother-in-law B.B. as a teacher, a musician, a business manager, a secretary, a hostess, visionary, and community ambassador," said Everts.
The panel was moderated by Dr. Janice Pope, a professor in the Department of Communication. Pope is beginning her 28th year at App State, hired as a member of the faculty in 1995. She has chaired of the Department of Communication twice, and in 2006, Pope received outstanding faculty award at the College of Fine and Applied Arts.
One of the panelists was Karolyn Martin, who was crowned Miss North Carolina in 2022. Martin, who is now pre-law, graduated from the Department of Communication just one month before winning her crown. With Martin and Pope serving as true trailblazers, the Department of Communication was well-represented on Founders Day.
To see the full panel discussion, please watch the video below. The panel discussion starts at 33 minutes into the video:
Just before the panel began, several women from App State's past were recognized, along with the members of the Dougherty family, who were in the audience. They included:
Chancellor Sheri Everts
Dr. Heather Norris
Carol Almond
Dr. Carolyn Anderson
Karolyn Martin
Dr. Maggie McFadden
Dr. Dawn Medlin
Mary Moretz
Kay Norwood
Dr. Travis Triplett
Dr. Jan Watson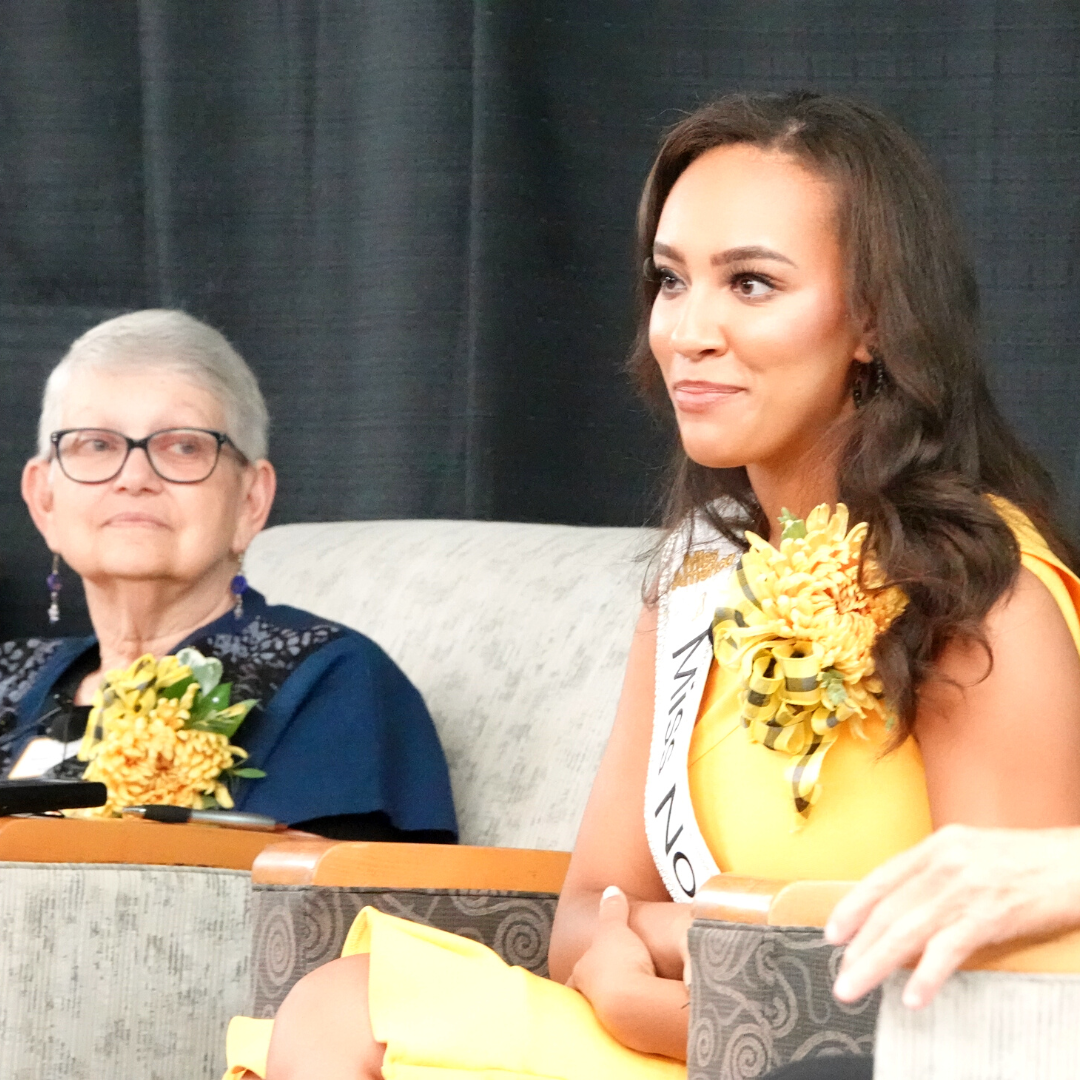 Miss North Carolina Karolyn Martin (right) speaks during the Women Trailblazers at App State panel discussion while Dr. Maggie McFadden (left) listens.