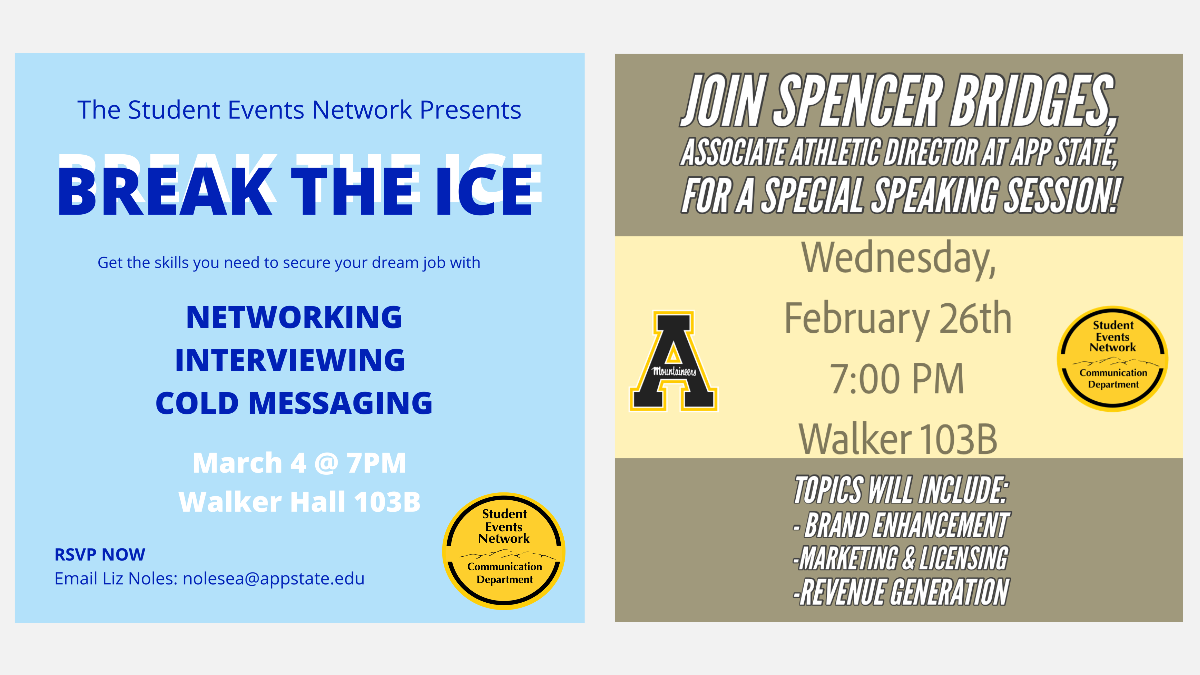 The Student Events Network (SEN) will be hosting Spencer Bridges, Associate Athletic Director for Appalachian State, on February 26th at 7 pm in Walker 103B! He'll be covering Brand Enhancement, Marketing & Licensing, and Revenue Generation.
We are also holding a Networking Workshop hosted by our very own Mogie Adamchik. She's going to share the tips and tricks she's learned through her very successful internship search. Topics will include cold messaging, intentional networking, and the four types of interview questions. This will be March 4th at 7 pm in Walker 103B. Please come ready to get down to business and bring your laptop for a Linked In connection session at the end!
If you have any questions or concerns, please feel free to email Liz Noles, or direct message us on Instagram (@appstate_comevents)
See you soon!
Tags: