The Appalachian State University Speech and Debate Team ended their year with a string of successes, including most recently, a second place finish for debaters Adam Suggs and Sadie Weiss at the Miami Oceans Debates at the University of Miami in Florida.
"Competing in Miami for our final tournament of the year was extremely fun," said speech and debate team member Sadie Weiss. "Not only did we take home second place, but we also met tons of teams from colleges all over the United States. Our final round was debated in front of a panel of eleven expert judges from the Aquaculture Industry, and being able to hear direct feedback from them about our arguments was incredibly helpful."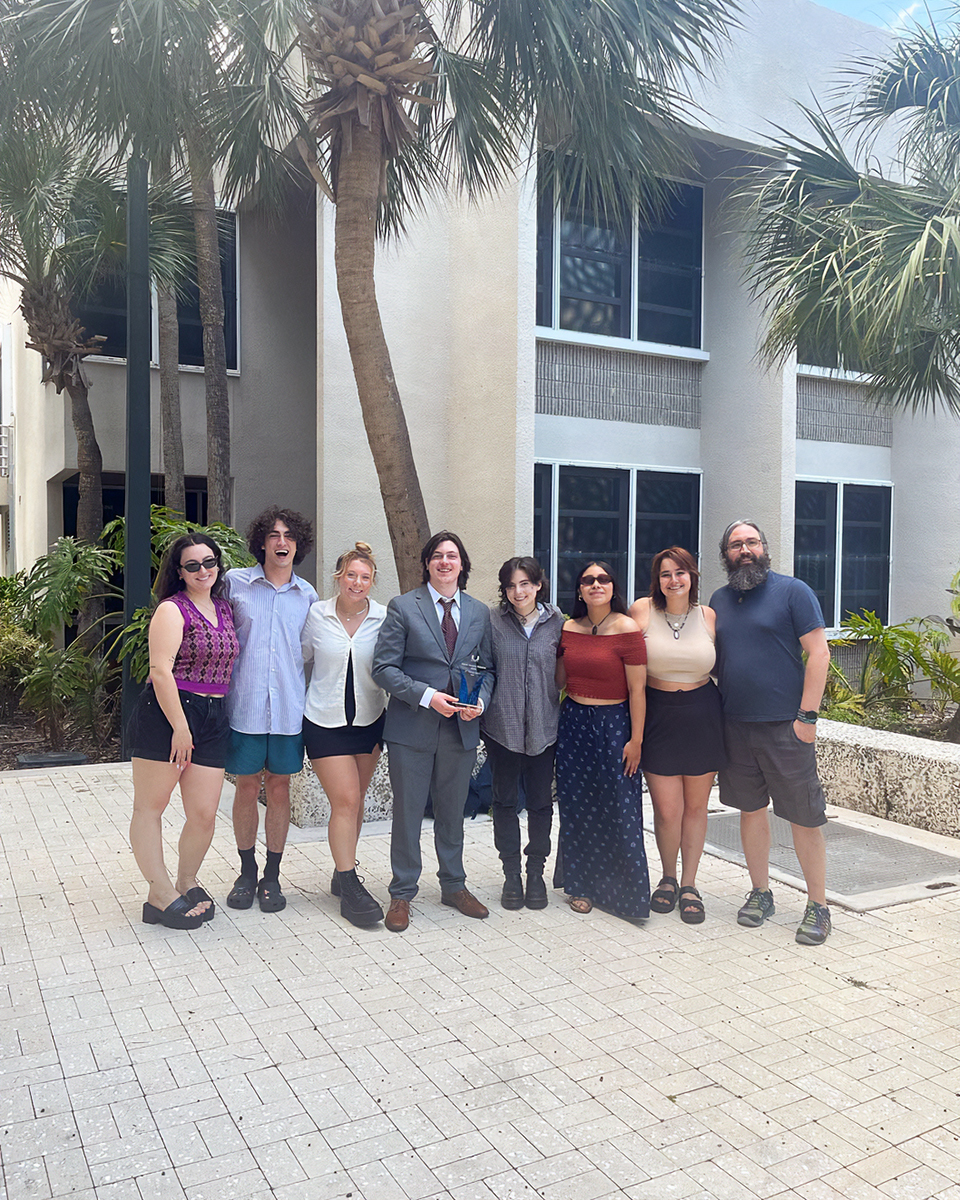 L-R: Michelle Ellison, Zach Coltrain, Amanda Kearns (alumna), Adam Suggs, Sadie Weiss, Anizet Lopez-Flores, Audrey Young, Mark Bentley – University of Miami, Florida
The speech and debate team is coached by Mark Bentley, a senior lecturer in the Department of Communication and Director of Forensics, and the 2022-2023 team included eight members:
Zach Coltrain (co-captain)
Michelle Ellison (co-captain)
Jack Adams
Anizet Lopez-Flores
Adam Suggs
Sadie Weiss
Kaysha Wizzart
Audrey Young
"The speech and debate team participates in a variety of events that are highly competitive," said Mark Bentley, Director of Forensics. "Competitions are held throughout the academic year at university-sponsored tournaments, where hundreds of schools from across the nation participate. The App State team thoroughly researches and debates multiple topics throughout the year."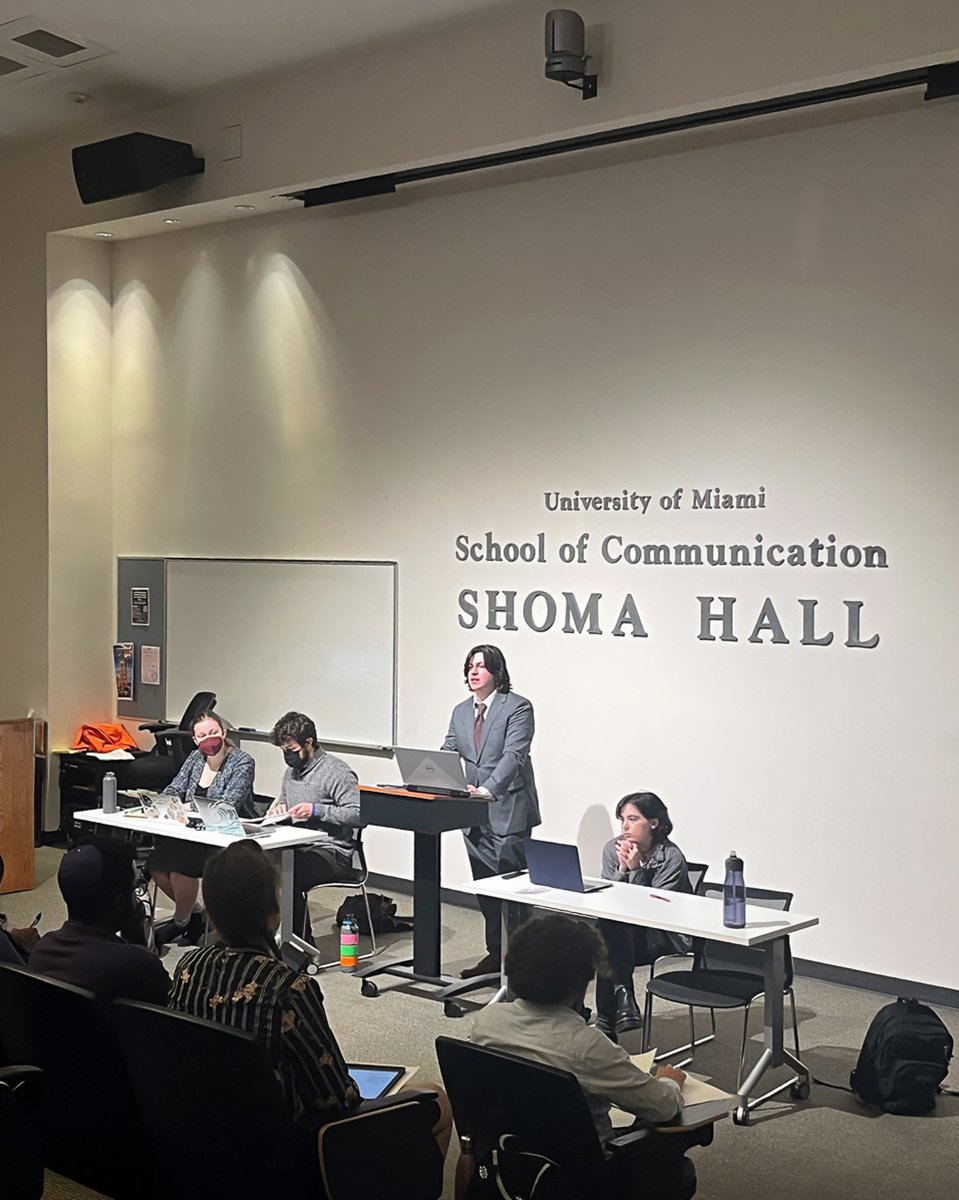 Adam Suggs presents at the Miami Oceans Debates at the University of Miami in Florida. To his right is teammate Sadie Weiss. They placed second at this event.
Debate styles include Parliamentary, which is a limited prep event, and Lincoln-Douglas Debate and Civic Debate, which are both policy-centered, research-focused, and highly specialized. For Lincoln-Douglas Debate and Civic Debate, leagues select a different topic for discussion each academic year.
In addition to the Miami Oceans Debate in Florida, the team also saw successes in a number of other competitions this year:
OCEAN CITY, MARYLAND TOURNAMENT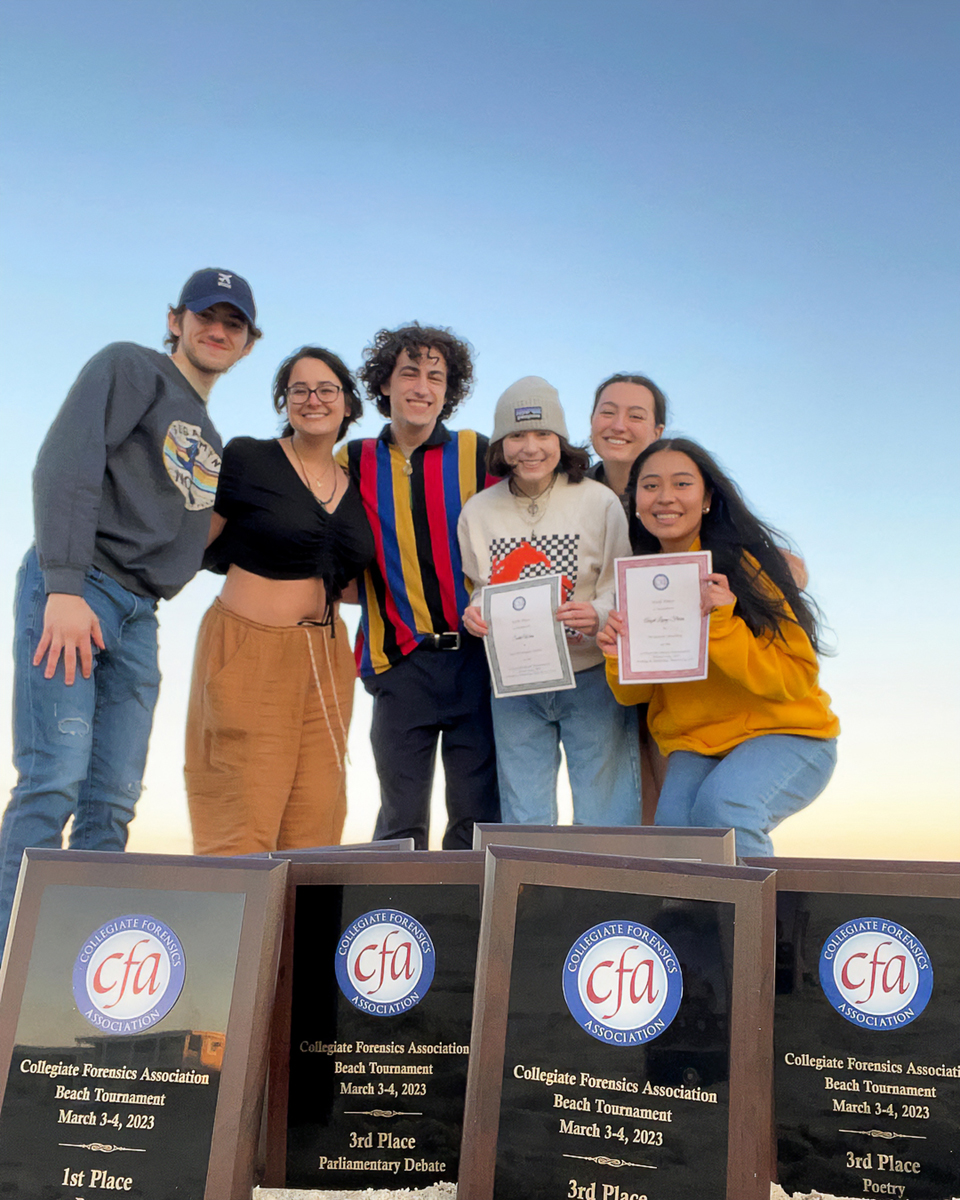 Members of the Appalachian State Speech and Debate Team celebrating multiple accolades at the Ocean City, Maryland event. From L–R: Jack Adams, Audrey Young, Zach Coltrain, Sadie Weiss, Michelle Ellison, Anizet Lopez-Flores
At the Ocean City tournament, the App State Debate team came in second place in the overall team competition, with multiple individual successes earned in different events:
Lincoln-Douglas Debate Competition
Zach Coltrain – 1st place
Michelle Ellison – 4th place
Sadie Weiss – 6th place
Parliamentary Debate
Team of Zach Coltrain and Michelle Ellison – 3rd place
Team of Sadie Weiss and Jack Adams – Honorable Mention
Prose Interpretation
Zach Coltrain – 1st place
Pentathlon (5+ events) Competition
Zach Coltrain – 2nd place
Persuasive Speech
Anizet Lopez-Flores came in sixth place in the Persuasive Speech category.
SHEPHERD UNIVERSITY FALL TOURNAMENT IN WEST VIRGINIA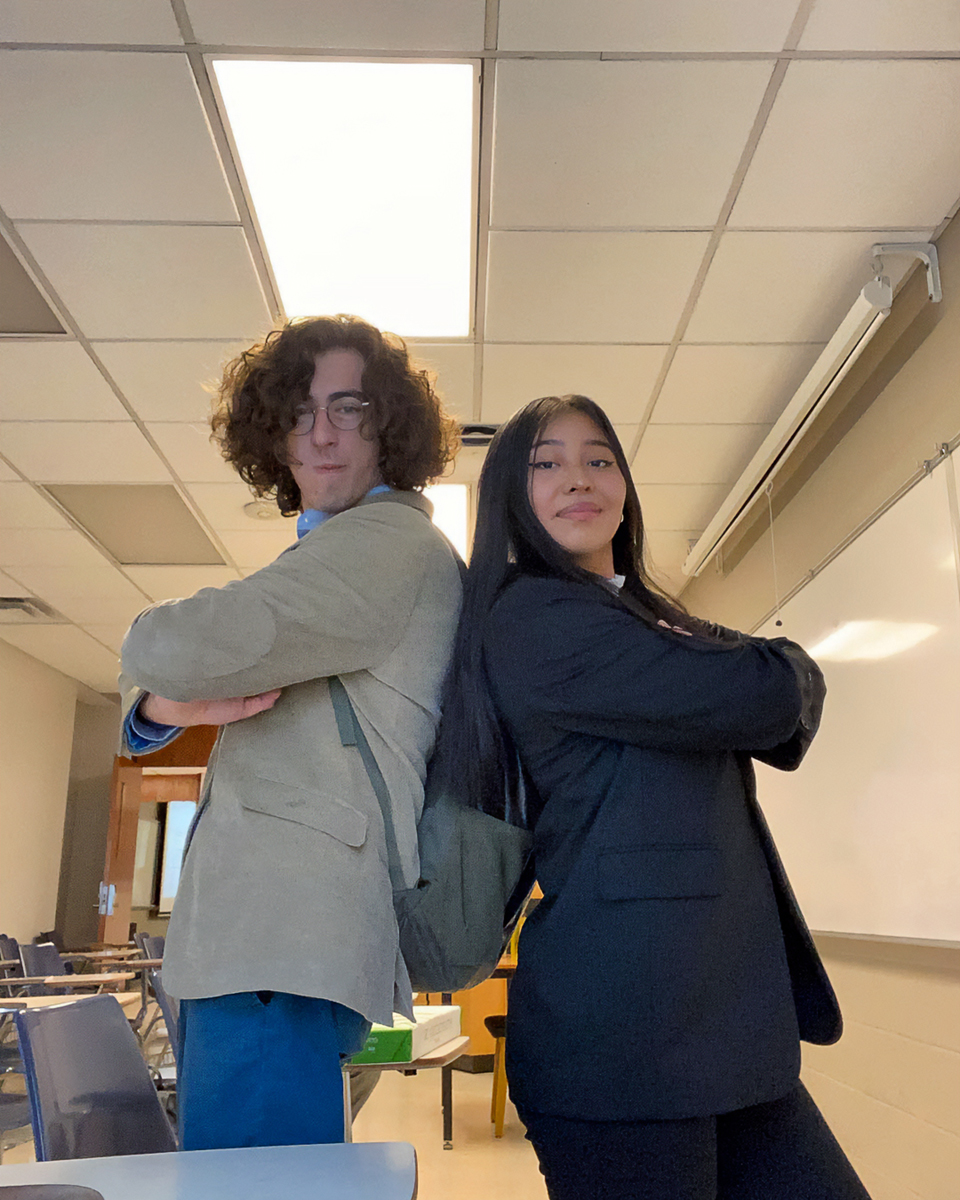 L-R: Zach Coltrain and Anizet Lopez-Flores at the Shepherd University debate competition in West Virginia
The team came in fifth place in the Shepherd University Fall Tournament, with individual performances recognized:
Lincoln Douglas
Persuasive Speaking
Prose Interpretation
Zach Coltrain – 2nd place
"My experience with debate this year has been filled with remarkable learning and improvement," said team member Adam Suggs. "I went from learning an entirely new style of debate to placing second at a national tournament. I am incredibly grateful to work with such gifted teammates and couldn't be more thrilled with how this season turned out."
The team is open to any student in the university. For more information about the speech and debate Team, contact Mark Bentley at: bentleyml1@appstate.edu.
About the Department of Communication
One of seven departments housed in the College of Fine and Applied Arts, the Department of Communication at Appalachian State University focuses on preparing students to succeed in the varied fields within the communication industry. The department offers five majors – advertising, communication studies, electronic media/broadcasting, journalism, and public relations – and a minor in communication studies. Graduates work in a wide range of positions in media, corporate, agency, government, and nonprofit organizations. Learn more at https://communication.appstate.edu.
About the College of Fine and Applied Arts
Appalachian State University's College of Fine and Applied Arts is a dynamic and innovative group of seven academic departments, bringing together a variety of perspectives, experiences, and real-world education to provide unique opportunities for student success. The college has more than 3,000 undergraduate and graduate majors. Its departments are Applied Design, Art, Communication, Military Science and Leadership, Sustainable Development, Sustainable Technology and the Built Environment, and Theatre and Dance. Learn more at https://faa.appstate.edu.
About Appalachian State University
As the premier public undergraduate institution in the state of North Carolina, Appalachian State University prepares students to lead purposeful lives as global citizens who understand and engage their responsibilities in creating a sustainable future for all. The Appalachian Experience promotes a spirit of inclusion that brings people together in inspiring ways to acquire and create knowledge, to grow holistically, to act with passion and determination, and to embrace diversity and difference. Located in the Blue Ridge Mountains, Appalachian is one of 17 campuses in the University of North Carolina System. Appalachian enrolls more than 20,000 students, has a low student-to-faculty ratio, and offers more than 150 undergraduate and graduate majors.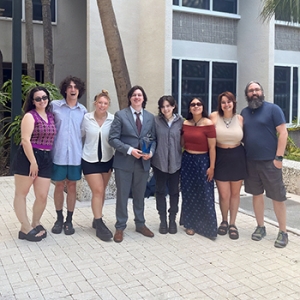 Tags: