By Elizabeth McLean
Journalism is a all about the creation of voice and expression of opinion through multimedia storytelling. In journalism, you learn how to gather a number of credible sources and assemble news to write stories that will interest your audience.
Journalism is very important because news keeps us informed of recent events and issues all over the world as well as helps voices and opinions be heard and shared.
If you are good at or want to learn more about how to be a great story-teller, writer, and researcher this might be the perfect environment for you!
Do you have any of these skills?
Strong research and writing fundamentals
Analyzing and reporting skills
Effective communication and interpersonal skills
Self confidence and public speaking skills
Editing abilities
Versatility
Media familiarity
Here's what you can do with it!
Reporter
Content marketer
Copywriter
Editor
Technical writer
Communications specialist
Online journalism/photojournalism
Brianna Bowers is a second semester junior majoring in Communications, Journalism and minoring in Apparel Design and Merchandising here at Appalachian State University. Throughout her courses in her program, she has learned how to properly report and write articles which have helped her grow towards her future goals of wanting to write for a fashion or travel magazine where she can utilize her passion for writing along with the ability to let her explore her other interests and passions.
She has really enjoyed and benefited from all the hands-on and real world experience she has received through courses she has taken and loves that she has been able to take classes that have allowed her to develop various skills in multiple Adobe applications like Photoshop, Illustrator, and InDesign.
"My favorite class that I've taken in the program is Communication Law with Paul Gates," said Bowers. "I thought it was so interesting having the chance to learn about how various legal rules dealing with communication were formed, applied, and have changed over time."
To find out more information about our awesome Journalism program here at Appalachian State University use the link below.
https://www.appstate.edu/academics/majors/id/communication-journalism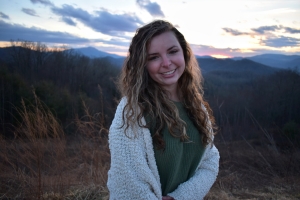 Tags: