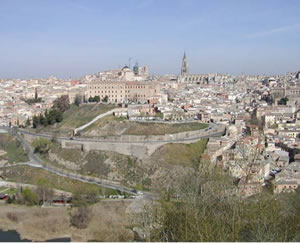 The Department of Communication has been offering international internships since 1997. Over the years, dozens of students have taken advantage of the opportunity to live and work abroad while developing personal and professional skills.
Students majoring in Communication are encouraged to identify potential internships either on their own or with the Internship Coordinator. As part of the process, students will also identify a faculty member in their area willing to oversee and evaluate their internship experience.
For more information, contact the Department International Internship Coordinator:
Dr. Nina-Jo Moore
122 Walker Hall
8282-262-2171
moorenj@appstate.edu
Current Opportunities
Belize: Radio, Journalism, Public Relations
Costa Rica: Public Relations
Poland: Advertising, Journalism
Virtual International Internship Opportunities
Virtual Student Foreign Service (through the US State Department)
Requirements for For-Credit International Internships
Graduating seniors and December graduates following the summer of the internship have priority, when possible. Rising seniors also may apply. Lower level students may apply if they are advanced in their major courses, but will be considered only on a case-by-case basis.
It is recommended that you be well advanced in your major courses, as the internship locations expect our interns to be able to step in immediately and participate fully in all aspects of their assignments. It is preferred that you have a 3.0 in your major courses and two letters of recommendation, at least one from a COM faculty member. If you do not have a 3.0 in the major courses, you can still be considered, but you must have two strong letters of recommendation and alternative evidence of your knowledge and skill level.
Process
Students who are interested in international internships are encouraged to meet with either their COM Advisor or the Internship Coordinator as soon as possible. It is important to make strategic decisions about when and where to intern and to consider how your internship will help you to further your professional and/or personal development.
As students progress through their major courses, they should identify a faculty member in the major who is willing to supervise the academic aspect of their internship. Students are encouraged to research a range of internship opportunities beyond those offered by the Department.
For those students who have met the minimum requirements, identified an internship opportunity, and are planning to make a formal application, the next step is to meet with the Internship Coordinator who will provide guidance on paperwork and deadlines for the Department and the University, as well as communicate with the agency should that be appropriate.
Students, on their own or with the help of the Coordinator, work with their faculty supervisor to write a contract that includes educational objectives, how the objectives will be accomplished, and methods of evaluation that includes the names of evaluators.
Application for the internship should be made as soon as an opportunity is identified. The packet includes: resume, 2-3 page bio, unofficial transcript, 2 letters of recommendation, OIED application packet with the $100 OIED fee, and a $100 internship deposit. The deposit will be applied to the required internship program cost upon acceptance and placement. It will be refunded if no placement is available. It will not be refunded for those placed who choose not to participate.
The November 1 deadline has been extended to February 15 for Summer 2012 internship applications.
Those students who are placed will be required to complete three training sessions of two hours each directed by the Internship Coordinator and one of the ACT service-learning training sessions as part of their preparation for successful interning abroad. These requirements take the place of COM 3910.
Once overseas, students will follow their faculty supervisor's requirements for communication and educational objectives as outlined in their contract. Returning students will be asked to complete an internship evaluation.
History
The Department of Communication's International Internship Program began in 1997 with three students going to Warsaw, Poland . Never during that first year did anyone think the program would grow as it has.
The first few years saw the program still only in Warsaw, but more students were becoming interested. Even so, the program was still small, with seven being the largest number of student interns.
2001 became the breakout year as 18 students interned in Warsaw and now Christchurch and Dunedin, New Zealand. Twelve students - the largest ever - interned in Warsaw, while the new New Zealand program saw six students participate, five in Christchurch and one in Dunedin.
2002 saw another expansion of the internship program, this time to Western Europe. Dublin and Waterford, Ireland, and Madrid, Spain, joined the internship program with students participating in each location.
2003 added Paris, France, and Panama City, Panama, to the locations where communication students could intern overseas.